Roofing Tiles > Floor/Wall Tiles > Quality Doors > Water Collectors > Accessories
The roof parapet is used to prevent water infiltration and protect the masonry wall from degradation. A poorly installed, misaligned and improperly designed roof parapet causes water to infiltrate the wall. This results in damage to the bricks and regular walls.
Whether you desire Plain parapet, Embattled parapet, Panelled parapet, or Perforated parapet, Three Star Industries is able to handle your project.
We deploy our experience team with working experience to provide your building with the best durable parapet installations.
If you have a lot of stuff going on on your roof (cables, satellite dishes, etc.), you might want to make sure it is safe to get up to the roof with acidents. The fault of flat roofs is that sometimes it is easy to not notice the edge and fall off. If you do not want that to happen, Parapet roofing is the right choice.
Parapet adds beauty and class to your building.
Ready to Schedule a Home Assessment?
Get a quote for your housing project instantly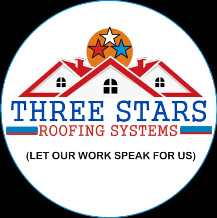 Three Star Industries
Three Star Industries Limited is an indigenous registered comapny with an excellent service in building equipement especially in roofing systems. 
Ghana: ACP Junction, off Pokuase-Kwabenya Road, near SEL Filling Station, Accra
Accra Ghana: (+233)504309300. (+233) 248742439, (+233) 268110865