Roofing Tiles > Floor/Wall Tiles > Quality Doors > Water Collectors > Accessories
We stock highly sophisticated, durable, elegant and cutting-edge designed doors. It is not only a way to enter and exit a room but we add elegance and class to your home.
We don't just import doors, we hand pick the best for you. Because we believe that a door is not just a separation between rooms, rather a significant element of the interior that brings beauty and security to your home.
We sell doors that are custom-crafted to fit your personal style and to highlight the aesthetic appeal of your home.
All of our doors, components, and hardware are customized, where we put a lot of emphasis on quality of each product used in manufacturing our doors. All doors we sell and distribute have been designed to satisfy the growing demand for architectural, functional and yet affordable door.
Ready to Schedule a Home Assessment?
Get doors quote for your housing project instantly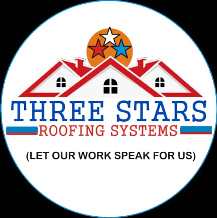 Three Star Industries
Three Star Industries Limited is an indigenous registered comapny with an excellent service in building equipement especially in roofing systems. 
Ghana: Location ACP Pokuase/Kwabenya Road, Accra Ghana.
Accra Ghana: (+233)504309300. (+233) 248742439, (+233) 268110865